You might not know this: Many of the medicines we take — common drugs like Ambien and everyday aspirin — were only ever tested on men. And the unknown side effects for women can be dangerous, even deadly. Alyson McGregor studies the differences between male and female patients; in this fascinating talk she explains how the male model became our framework for medical research … and what women and men need to ask their doctors to get the right care for their bodies.
The well meaning and flawed thinking was to protect unborn babies and reproductive health, it was sensible to automatically exclude women of child-bearing age.  This avoided causing any serious harm and enabled polite researchers for having to ask young women personal questions.  We now know there are tangible and significant differences between men and women when it comes to medical interventions.  By failing to include women in clinical trials we fail to spot harmful side effects early or potential harm to women.  This interesting TED Talk discusses the issues.
We all go to doctors. And we do so with trust and blind faith that the test they are ordering and the medications they're prescribing are based upon evidence — evidence that's designed to help us. However, the reality is that that hasn't always been the case for everyone. What if I told you that the medical science discovered over the past century has been based on only half the population?
I'm an emergency medicine doctor. I was trained to be prepared in a medical emergency. It's about saving lives. How cool is that? OK, there's a lot of runny noses and stubbed toes, but no matter who walks through the door to the ER, we order the same tests, we prescribe the same medication, without ever thinking about the sex or gender of our patients. Why would we? We were never taught that there were any differences between men and women.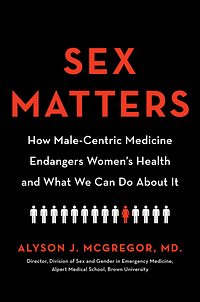 Alyson McGregor: Why medicine often has dangerous side effects for women | TED Talk
You might not know this: Many of the medicines we take -- common drugs like Ambien and everyday aspirin -- were only ever tested on men. And the unknown side effects for women can be dangerous, even deadly. Alyson McGregor studies the differences between male and female patients; in this fascinating…